In southern Arizona and Florida, it is now prime riding season. For equestrians in the upper Midwest, it is snow, cold and gloom. Here in Colorado we have a mixture of snow and cold but are blessed with most days providing glorious warm sunshine. It is a great time of year to ride if you can find a place with good footing.
Winter horse care has extra challenges. A horse's need for 7-10 gallons of water per day does not
change in colder temperatures. The digestive system relies on plenty of water to process forage intake. Clean water is the best way to avoid horse health issues such as impaction colic. Winter horse care should include awareness that a horse's need for fresh, clean water never ceases. As part of their winter horse care, many horse owners choose to use body blankets. Horses wearing blankets for many days in a row often sweat a great deal, especially in areas of high sun, creating an even greater need for constant hydration.
While warm, clean water is the best way to ensure adequate water intake, physical movement is imperative to stimulate all body systems. Getting your horses to move around by lunging or running them in the snow will stimulate their lymphatic, muscular and digestive systems. Without forced exercise, horses will move around less when it is cold and icy. This decrease in mobility translates to a decrease in digestive motility. Lack of forced exercise means that the muscular, lymphatic and skeletal systems don't get used sufficiently.
As part of your winter horse care regimen, always be sure that you have a white salt block available as a partner to water intake. If you are unsure of salt intake, consider dosing your horse with an oral paste or pelleted electrolyte once a week. Formula 707 Restore paste is appealing to horses because of the molasses flavor.
A big part of the added work for winter horse care is keeping water sources clean. Simply refilling your tanks without a thorough cleaning will leave foul-smelling water than can be laced with bacteria. Fresh-smelling water can be a major determinant in whether your horses drink enough throughout the day. Here is a list of supplies that you'll need as you clean your water sources throughout the winter:
Ice melt: Walking safely with ice and snow on the ground is a conscious activity for all equine caretakers. Use an ice melt product to sprinkle on sections of ground that you and your horses walk regularly. A slip and fall can be costly for animals and people.
Bleach or vinegar: Pour vinegar or bleach down the sides of water tanks when the water is thawed and at a low level. Let the vinegar or bleach sit for 15 minutes. Then use the remaining tank water to rinse the sides and dump the tank. Use your hose or bucket of water for the final rinse. Even if you have an automatic water system, a thorough clean out is just as necessary.
Waterproof boots and gloves: Regardless of the time of year, I wear waterproof boots and old clothes when I clean my tanks. It can be muddy business in the warmer months, and frigid temperatures in the winter make for frozen hands and cold feet. Gloves used for winter fishing can be purchased at many farm stores. These gloves cover your hands like a wet suit. They are insulated and protective which makes them great for grabbing large ice chunks out of tanks and for winter tank washing.
Thawed hoses: In Colorado, the sun thaws my hoses most days. Still, it is a good idea to keep a spare hose in the garage or heated area so that you don't have to fight the ice-clogged outdoor hose. When you are done filling your water source, be sure to drain your hoses as much as possible.
Tank heaters: A submersible tank heater is an absolute must for anyone living in a freezing climate. These heaters come in many forms, such as caged sinking heaters, drain plug heaters, and aluminum coated de-icers. Many folks use floating heaters, but some horses will grab these and toss them out. Be careful to ensure that the wattage of the tank heater is appropriate for the size of your water source.
Insulated tank walls: If you aren't able to plug in a tank heater, consider insulating your tank with insulation packed around the outside and plywood to cover the insulation. If possible, you can also pile dirt or leaves around your tank. This approach may make it more difficult to clean your tank, but a cupful of bleach per 100 gallons can keep the water fresh. Tank covers are also available and can keep water slightly warmer than when it is exposed.
With these supplies on hand, winter horse care can be simplified and safe. Remember - water is life! Keep it clean and available.
Thanks for reading, and if you have any questions you can contact us.
Happy trails from southwest Colorado.
About the Author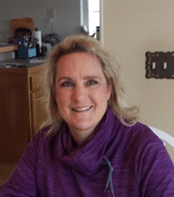 I currently reside in Durango Colorado. Durango is in the Four Corners area of southwest Colorado. Living in this corner of Colorado allows me access to riding in three states within an hour drive. Horses have been a passion in my life for 35 years. I currently have seven equines in my care, including a five-year-old mustang in for training, a feisty grade mare I bought eight months ago, a talented Arab/Mustang mare and a blue dun Icelandic pony.
—Phoebe Bechtolt