Yesterday it was sunny and 50 degrees, today it is snowing and 30 degrees. Weather conditions change quickly in the west. It is easy to manage horse care at home during weather changes, but when traveling with horses at any time of year, it is necessary to prepare for all types of situations and potential bad weather. When planning winter horse travel, there is an additional layer of careful preparation and gear required.
When planning winter horse travel always be prepared for accidents, breakdowns or unexpected circumstances. Being prepared means having what you need, what the horse needs and what both of you might want. It is also wise to identify horse hotels or stopover places in case your plans require unexpected layovers.
Horse Travel List
Five gallons of water per horse, and a bucket


Hay or compressed hay, cubes or pellets, grain and horse treats


Horse supplements. Try Formula 707 Daily Fresh Packs®. Just grab what you need and put them in your trailer.


Calming paste to mellow out horses during a long wait or for long trips. Formula 707 Calming Paste includes tryptophan and other relaxing ingredients. You can also dose your horses with the pellet version several days in a row prior to your trip.


Basic horse first aid including Betadine, a cotton leg wrap, vet wrap, electrolytes, a healing or antibiotic salve, bute and banamine.


Horse blankets for winter horse travel. It is good to have more than one weight of blanket. A sheet may be plenty for a fully enclosed trailer. Horses create a great deal of body heat when enclosed and you don't want them to sweat.


A heavier weight blanket is good to have on hand in case you end up having to unload in severe conditions or have to put your horse in an open corral with no shelter.
.
A lunge line for exercise anywhere, if needed.
Vehicle and Trailer Review
Check all tires to be sure they are properly aired up and have sufficient tread.


Top off your windshield washer fluid and oil.


Put in a bag of sand or cat litter for traction if you get stuck.
You and your passengers
Plenty of water is important, but if you breakdown it can freeze fast. It may sound silly to keep a cooler in your truck during winter, but a cooler is an insulation device. It will keep water and other drinks from freezing solid. You can drop in some self-heating hand warmers to keep items from freezing and/or use them for yourself if you get stuck in a freezing situation.
Healthy snacks like cheese, nuts, seeds, salami, and jerky keep well and do well in moderate temperatures in a truck cab. If you breakdown, these items will not freeze easily and will still be edible. Besides the basics, be sure to take your favorite treats, both salty and sweet. It is also wise to pack some fruits and vegetables to feel good.
Who likes a hot cup of coffee, tea or soup? If you have to pull over somewhere other than a gas station, it's nice to have a hot drink or quick meal. I use a single burner butane stove. It is 9x9" and heats up very quickly. With a stove like this and a small tea kettle, you can make food and drink items no matter where you pull over.
There are also self-heating meals, check out OMEALS at https://www.ridingwarehouse.com/OMEALS_Premium_Outdoor_Self_Heating_Homestyle_Meals/descpage-OMSHM.html. These meals are great emergency food and require no stove.
So you have enough to eat, now you need to be comfortable and clean. For cold climate winter horse travel, warmth is essential for comfort. Be sure to bring clothes suited for the season. In Colorado, I carry winter clothes all year long. Mountain weather can be extreme even in July, and nights are cold. A blanket or sleeping bag and small pillow stashed in the truck are always useful. Other items to pack in a tote include:
Warm gloves for changing tires and managing horses. Self-heating hand and foot warmers are excellent for thawing out cold hands and feet.


Comfortable footwear for driving and a pair of warm boots in your truck where they will not be frozen if you need to put them on.


Hand wipes, rags or old towels.


A chair to sit in and an old rug are nice to lie down on or for a kid play area.


First aid should include some antibiotic ointment, bandages and Band-Aids. Always have antacid and some sort of pain reliever. It is miserable to have a case of heartburn, a headache or severe back pain while waiting on the side of the road.


Toilet paper.
Beyond the Basics
Let's face it; hanging out on the side of the road can be boring and irritating. Keep some reading material in your trailer. Be sure to have your electronic devices charged so you can use email, watch movies and keep busy! Purchase a back up pre-charged device to extend electronic use time. Take a deck of cards. You can play solitaire or games with others. Keep a notebook in your trailer for writing a "to do" list, a letter or for drawing. If you have kids with you, bring toys and small activities. Be sure to bring basic kids medicines like acetaminophen and Benadryl.
Thanks for reading, and if you have any questions you can contact us.

Happy trails and safe travels from Southwest Colorado!


About the Author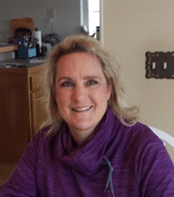 I currently reside in Durango Colorado. Durango is in the Four Corners area of southwest Colorado. Living in this corner of Colorado allows me access to riding in three states within an hour drive. Horses have been a passion in my life for 35 years. I currently have seven equines in my care, including a five-year-old mustang in for training, a feisty grade mare I bought eight months ago, a talented Arab/Mustang mare and a blue dun Icelandic pony.
—Phoebe Bechtolt